It was Cup rugby at the Lewis Lloyd Ground this week and Narberth entertained Rumney who had only lost one league match in Championship East so far this season. 
With heavy rain for most of the week, there was some doubt as to whether the game would be played but despite the wet and muddy conditions the large crowd was treated to an excellent game of rugby with the Otters only consolidating the victory in the last quarter of the match.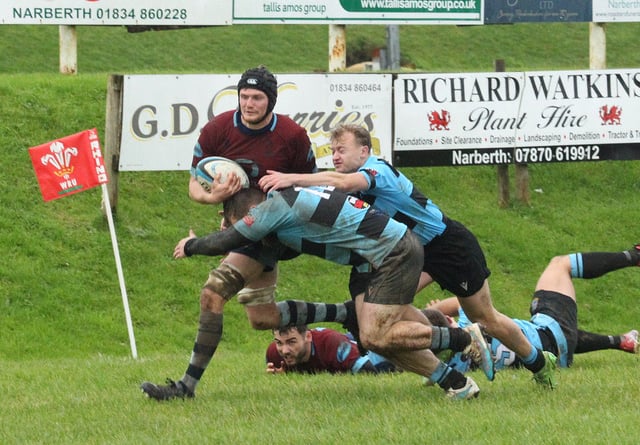 Tom Powell was awarded Man of the Match.
(Narberth RFC)
Narberth dominated the early stages of the game and kept Rumney under constant pressure within their 22 metre line. A penalty was eventually conceded by the visitors and Otters fly half Jonathan Rogers kicked the goal to nudge Narberth in front 3-0. Rumney were a very dogged side and got immediately back into the game when their fly half kicked a penalty to level the scores 3-3. 
Under difficult conditions both teams attempted to keep the ball in hand and play attractive rugby but excellent defence resulted in no further points being scored until just before half time.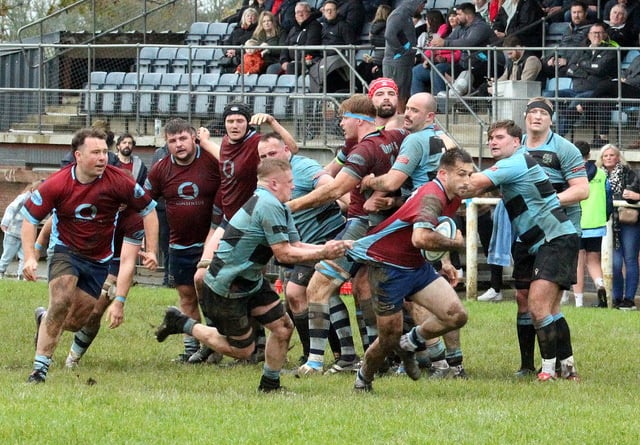 In the middle of a deluge of rain Narberth were awarded a lineout close to the visitors line. A rolling maul was set up and hooker Ricky Guest eventually forced his way over the line for an unconverted try which left the half time score 8-3 in favour of the Otters.
The second half continued in similar manner with neither side being able to make inroads into solid defensive play. Narberth were eventually awarded another penalty which Rogers kicked to extend the lead to 11-3. Then with twenty minutes to go there was a significant turning point in the game when the home team was driving another maul close to the Rumney try line and the visitors illegally dropped the maul inches from the line. The referee had no hesitation in giving the Rumney prop a yellow card and awarding the Otters a penalty try (18-3).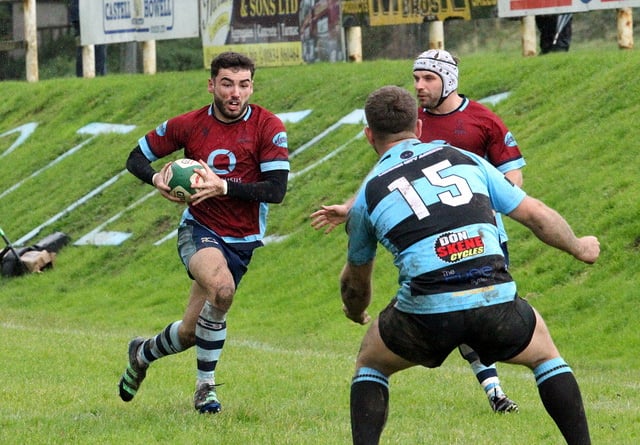 With conditions deteriorating under foot this looked to be a crucial score but in fairness to the visitors they refused to give up and ten minutes later they scored a try of their own when their replacement prop drove over the Otters line for a try converted by their fly half to once again close the gap to 18-10.
Despite this setback, Narberth again got back in control of the game and after dominating possession and consistent pressure in the visitors half of the field two further penalties were awarded to the Otters which Rogers kicked to bring the final score to 24-10 in favour of the home team. This result puts the Otters in the Quarter Final of the Championship Cup and the Club will be looking for another home draw in front of their large band of home supporters to give them every chance of progressing further in the Competition.