Despite closure announcements earlier in the year, one of the most anticipated 10k road runs was able to take place on Sunday, October 29.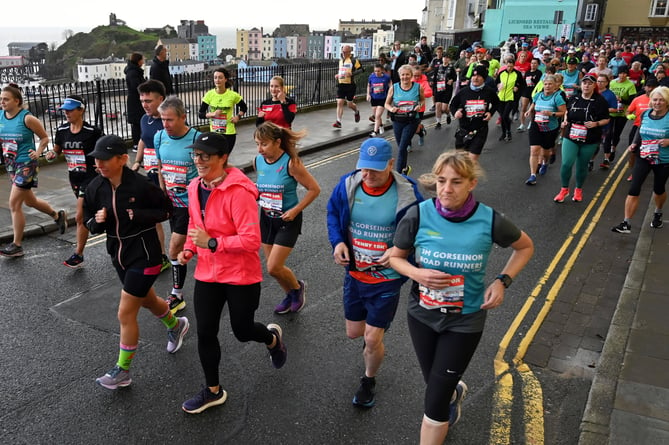 (Gareth Davies Photography)
The Tenby 10K has been organised by TROT running club for the last 20 years; this year Run Afan Forest, taking over from Tough Runner UK, was "extremely proud" to partner with Tenby Town Council and Pembrokeshire County Council to host this historic event.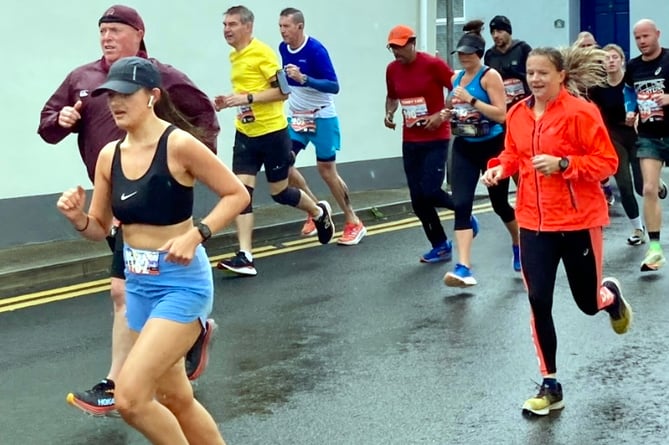 With wind and rain described as "crazy," the Tenby 10K still proved an amazing experience for those taking part and taking in the atmosphere as the hardy runners celebrated their achievements and cherished their harbour-themed finisher medals all the more for them having been hard won.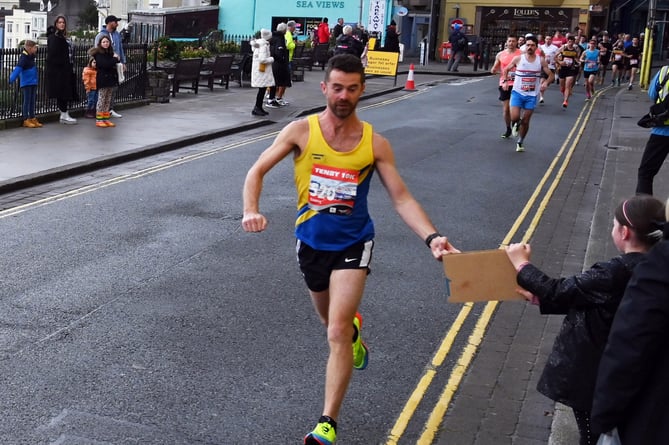 (Gareth Davies Photography)
Credit goes to the Marshalls who withstood the tough conditions to keep everyone safe and cheer them on.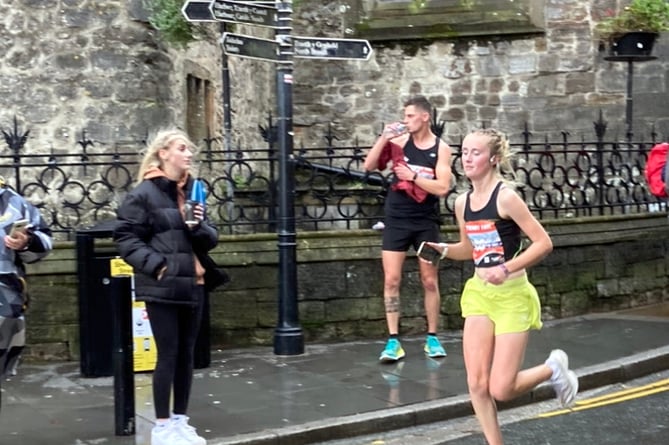 The 10km route took participants from Tenby's Castle Square, through the town's streets and on to Penally, circling back through the village before rejoining Marsh Road at the Kiln Park entrance and heading to the finish line at the Tudor Square HQ.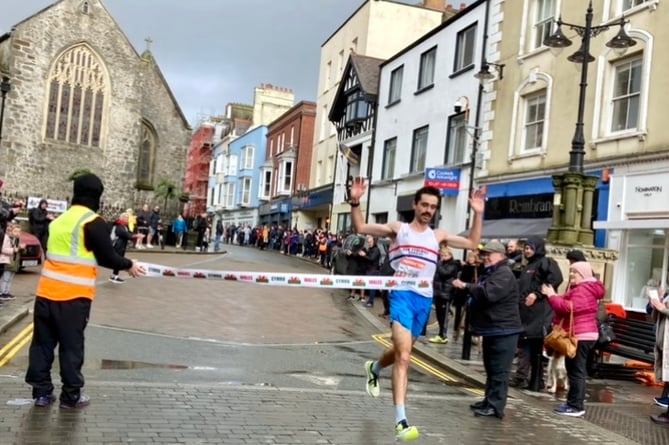 Runner in first position was Harry Waring, with a time of 34:20. In second place, timing in at 35:17 was Pembrokeshire Harriers' Daryl John. 
Josh Barnett (Carmarthen Harriers) was the fastest Junior Male, completing the race in 38:01. 
First woman past the line was Lucy Richards, 40:56, while Swansea Vale Tri's Kirsty Smith proved to be the fastest Junior Female with a time of 43:53.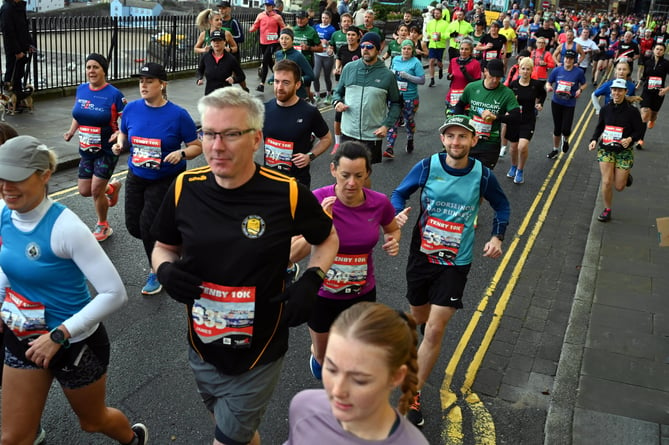 (Gareth Davies Photography)