Pembrokeshire Classic Car Club recently held their presentation night at Haverfordwest Cricket Club.
At the event, charities benefitted from donations totalling £9,500. The money was raised at the club's successful Annual Show held at Carew Airfield in June of this year.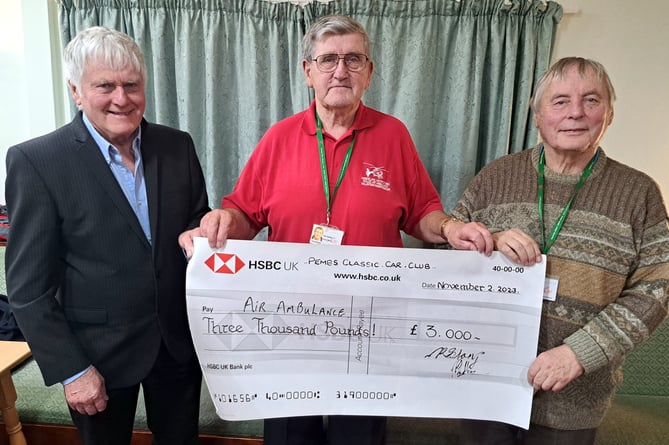 Club Chairman Mike Chilton presenting Rhys Watkins and Noel Evans of Wales Air Ambulance with a cheque for £3,000
(Pembrokeshire Classic Car Club)
The following charities received £3,000 each: The Paul Sartori Foundation, Wales Air Ambulance and Pembrokeshire Care, Share & Give. These charities being chosen by club members for the year. A donation of £500 was also given to Carew Control tower for their help and support on the day.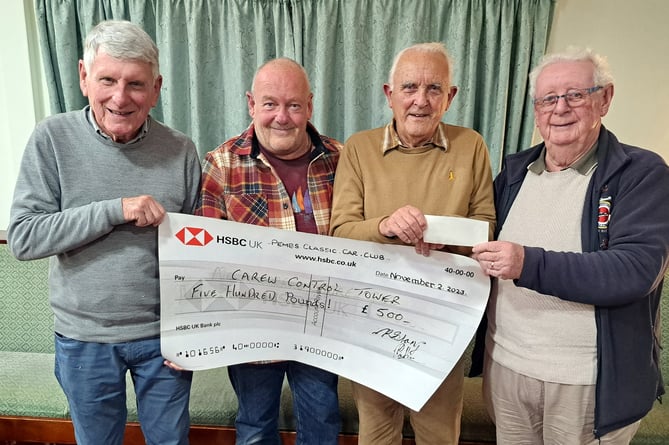 Club Vice Chairman Dave Esmond presenting a cheque for £500 to Martin Hyde, Carl Lawton and Keith Hamer of Carew Control Tower
(Pembrokeshire Classic Car Club)
The club would like to thank Carew Airfield Business Park staff for the show field and parking areas, Carew Control Tower, local businesses, St John Ambulance, stallholders, club members, Paul Sartori volunteers, entrants and everyone else who contributed to the successful show.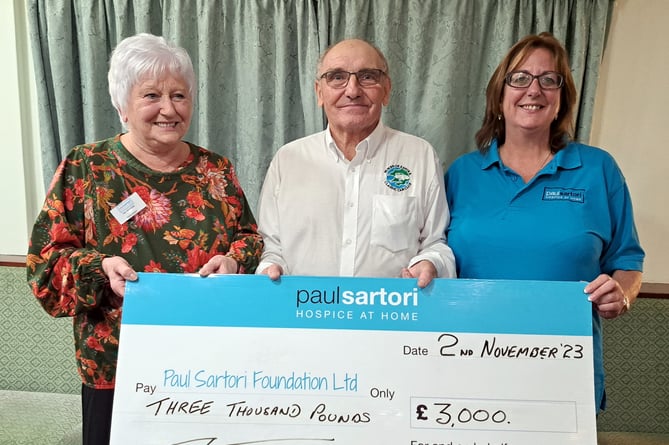 (Pembrokeshire Classic Car Club)