Another successful Craft and Vintage Fayre was held at St Mary's Church House on a very stormy November day.
On behalf of The Friends of Tenby Museum and Art Gallery, Meryl Sharp wishes to thank all the stallholders who made this event on November 4 such a success, providing pre-loved and vintage items, art in different mediums, ceramics, recycled leather, handmade soap and artisan Christmas decorations.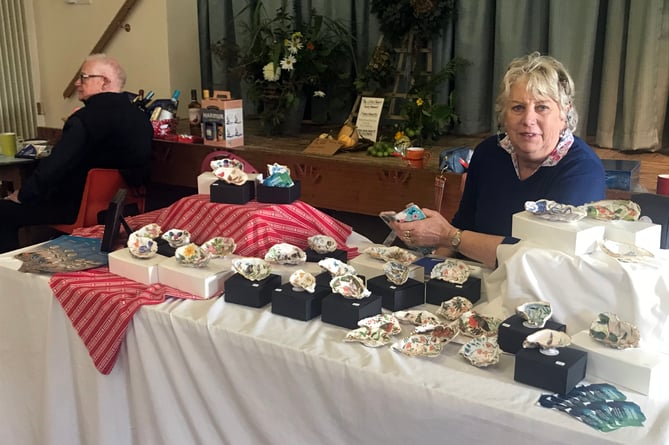 Thanks go to St Mary's Church providing such a comfortable, warm Church House, to Terry Evans, Dennis Chiffi, Trish Livingstone and Neil Westerman for their generous help, as well as the managers of Tesco, Co op, and Sainsbury's for provisions for the café and the wonderful raffle.
"My personal thanks to the Committee for all their commitment at this event for a delightful and delicious selection of homemade cake," adds Meryl. "What a team we make on these occasions!"
If anyone wishes to join the committee, join The Friends of Tenby, or take part in the 100 Club, contact any Committee member or the Museum, as volunteers are always sought.
All monies generated from the stallholders' charge, raffle and café go to support Tenby's unique museum, high up there on Castle Hill, which is such a valued asset to the community.